Looking for the Best Spot to Honeymoon in Southeast Asia?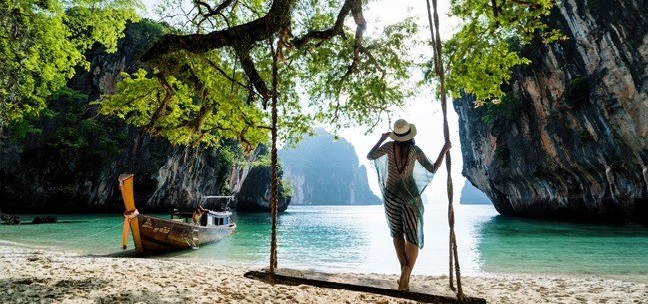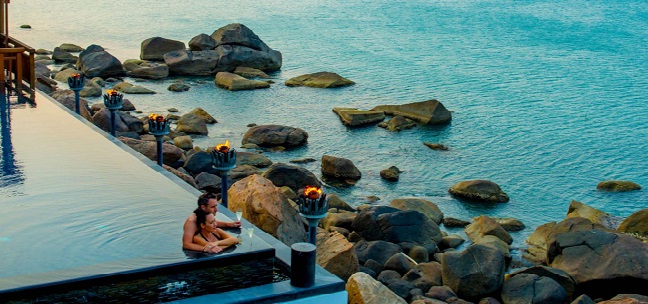 At A Glance
Known for its diverse landscapes and historical culture, the travel options in this area are endless, so we've selected a few of our favorites.

If you want to inquire about hotels other than those listed here, or have questions about how to book click below to reach out to an advisor for help.
Book
Itinerary
Sign up for a free membership with Classictravel.com and receive member benefits for your romantic getaway!
ClassicTravel.com is a curated collection of the world's best hotels and all stays include added value amenities. This means you can stay at your favorite luxury hotel for the best price you see online and the rate will always include complimentary breakfast, upgrade if available and an extra credit or perk. For a week long stay this can be $1,000 in added value! We guarantee an incredible stay with personal attention, even at a property where everyone is a VIP.
On a lush plot by the banks of the Siem Reap River, this upscale luxury hotel, one of the first to open in Siem Reap, boasts an enviable position on the river moments away from the mystifying temple complexes. Traditionally-designed suites spread out among lush flora. Retreat to the salt-water pool, or indulge at Kong Kea Spa. After a day of adventure, this is the perfect welcome home.
The Reverie Saigon has debuted as the most spectacularly extravagant hotel in Vietnam, taking pride of place on the topmost floors of the landmark Times Square Building in prestigious District 1, the much-lauded hotel presents world-class hospitality with its impeccable service and its unique celebration of haute Italian design and inimitable luxury.
Among rice paddies and tropical gardens, this luxe resort the green village is set within 8 acres of lush gardens and lemongrass meadows is a gateway to the Angkor World Heritage Site and numerous natural and cultural wonders.
This luxury five-star beach resort nestled in the heart of Son Tra Peninsula Nature Reserve near cultural and natural sites including the UNESCO World Heritage Sites Hoi An Ancient Town and Hue Imperial City. Famed architect Bill Bensley reimagined Vietnamese design, history and mythology with his characteristic whimsy, creating a magical retreat over four levels—Heaven, Sky, Earth and Sea – linked by a funicular train climbing its way through the forested slopes.
This sleek apartment hotel surrounded by restaurants is an 8-minute walk from the Chiang Mai Night Bazaar right on the banks of the Mae Ping River. Explore the temple-filled old city, Lanna heritage, artisan villages and mountain hill tribes.
Set in a coconut grove overlooking Phang Nga Bay, this upscale beachfront hotel on an island is accessed via speedboat tucked away on a secluded island just off the east coast of Phuket. Take in the enchanting beauty of rich coconut groves, ivory sandy beaches and limestone cliffs as you relax and enjoy the waves.
On a private beach facing the Gulf of Thailand, this upscale resort is your personal haven on Koh Samui. All villas boast stunning sea views. Life is as quiet or as lively as you desire. Spend all day beside the infinity pool or in the spa, or plunge into the vibrant island scene with our action-packed resort activities.
Tranquil by day. Electric by night. Situated on a 30-square-mile tropical Thai island in the middle of the Gulf of Thailand, overlooking stunning beaches and lush forests, W Koh Samui resort awakens as the sun goes down,.Surrounded by verdant foliage, each of the 74 luxury villas boasts a private outdoor pool and infinite island views.
Set in an historic 19th-century property, this refined Colonial-style hotel is a 15-minute walk from the Night Bazaar Built 125 years ago as the headquarters of the Borneo Trading Company, the 137 Pillars House is a beautiful teak wood building that has been carefully restored to reflect its 19th Century origins.
Set along a tranquil beach on the Andaman Sea, this serene resort surrounded by tropical forests has to be one of the world's most spectacular seascapes and it sets the stage for your magical stay on Koh Yao Noi. Just 45 minutes from Phuket, this Six Senses island resort is as close to nature's luxury as you can be. Here, we're not just green, but every shade of blue and we're ready and waiting for you. It's Thailand reimagined.
Book Here for Member Rates with Amenities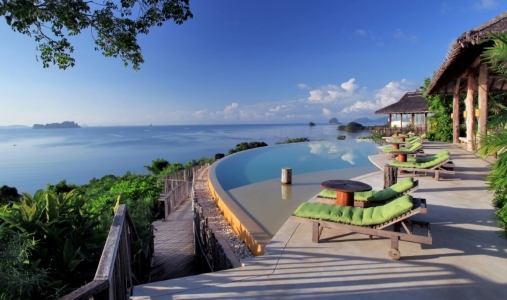 If you want to inquire about hotels other than those listed here, or have questions about how to book click below to reach out to an advisor for help.
Book