Gay History Tour
Oscar Wilde Tours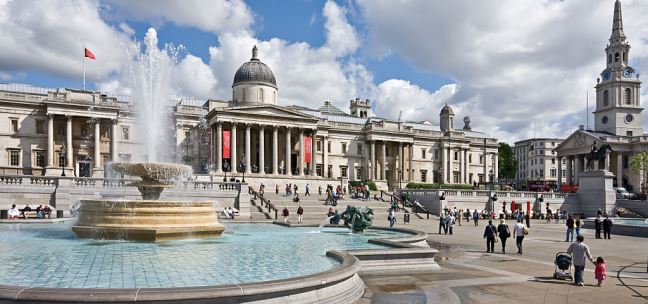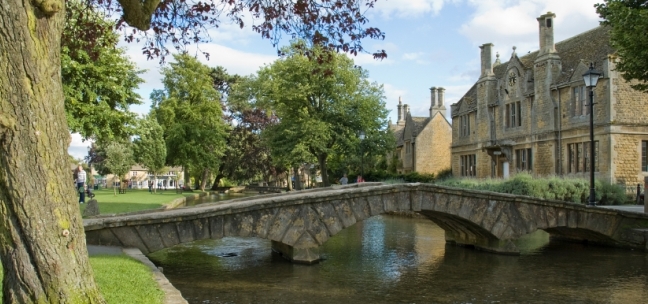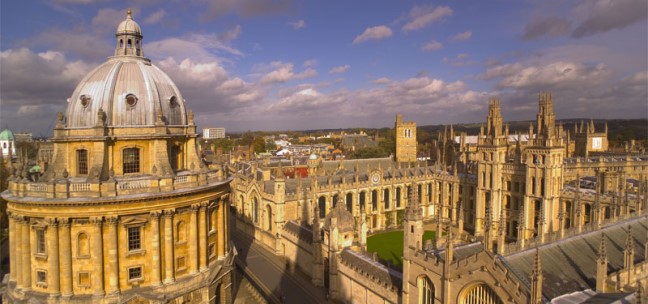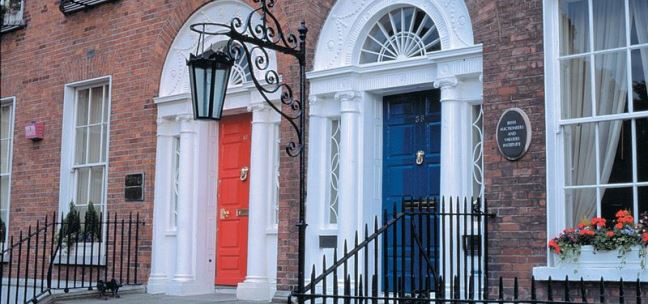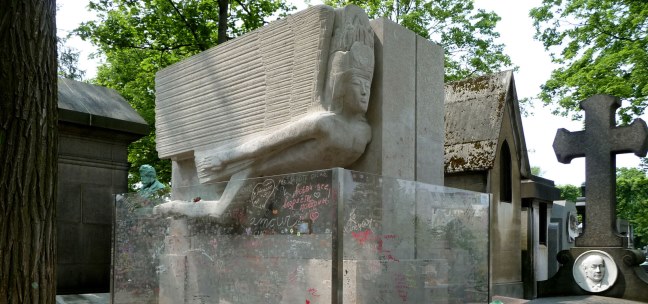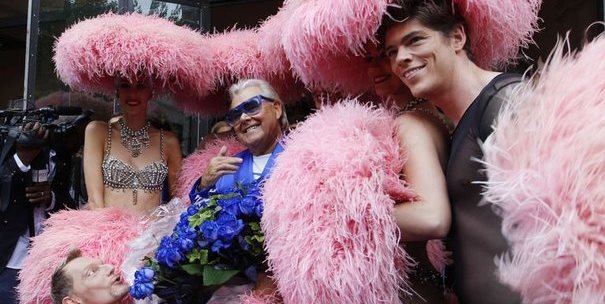 At A Glance
Oscar Wilde's Dublin, London and Paris.

As seen in Huffington Post & The Daily Beast, see these three fabulous cities through the lens of a their rich gay history. Following the life of Oscar Wilde, and the lives of other famous gay men and women-such greats as Marcel Proust, Gertrude Stein, Virginia Woolf and Benjamin Britten-rediscover these great cities from the gay point of view.




Book
Itinerary
8500.00 per person (Single supp 1800.00)
This journey will open your eyes to hidden gay history. It will open doors to sites that are closed to the public, and it will open your mind to the forgotten contribution of gay men and women through special lectures and artistic performances that highlight their cultural achievements.

• Visit places usually closed to (or overlooked by) the public, such as Wilde's rooms at Magdalen College, Oxford, the timeless Cotswold village featured in Downton Abbey, and a recreation of a Belle Epoque courtesan's apartment in Paris.
• See the gay side of famous places. Tour the National Portrait Gallery in London, where you will see portraits of gay people ranging from George Villiers, the royal "favorite" of King James I, to actor Ian McKellen; and Paris' Père Lachaise cemetery, where you will see not only Wilde's famous tomb, but also those of Colette, Proust, Gertrude Stein and Alice Toklas, among many others (including a surprising number of gay couples who were buried together).
• Luxuriate in stunning culinary experiences, from the Merrion Hotel of Dublin's famous "art tea" (capped by a pastry course inspired by the hotel's art collection, possibly the finest collection of Irish art in private hands) to a dinner in London's most spectacular Victorian dining room, as well as a final dinner at one of Paris' most charming 19th century restaurants, whose splendid traditional Lyonnais cooking has been updated by famous chef Alain Ducasse!
• Treat your intellect to a brilliant array of lecturers: leading Wilde scholars from three countries; authors and academics specializing in gay history; actors and playwrights who explore gay identity in theater and art. The line-up will vary from tour to tour, but regular speakers include: Neil Bartlett, recipient of the Order of the British Empire for his work as a performer and director; Neil McKenna, author of The Secret Life of Oscar Wilde, which places Wilde's gay identity back at the center of his story; and Gyles Brandreth, ex-parliamentarian, television personality, author of the Oscar Wilde Murder Mysteries, and actor (who appeared as Lady Bracknell in the 2012 West End musical of The Importance of Being Earnest.) Even Stephen Fry has promised to make an appearance.

About Professor Andrew Lear

Professor Andrew Lear combines a love of travel with a passion for gay history, and he brings both of those attributes to Oscar Wilde Tours.
Professor Lear holds a B.A. from Harvard and a Ph.D. from UCLA. He has published a widely praised book on male-male love in ancient Greek art, as well as a number of important scholarly articles in this area. Indeed he is generally considered one of the foremost experts on same-sex love in the ancient world, but his interest in gay history extends to other key periods, such as fin-de-siècle England, Renaissance Italy, and medieval Japan — places and periods that we will explore at Oscar Wilde Tours.
A beloved teacher at Harvard, Columbia and NYU, Professor Lear won the Harvard Certificate for Excellence in Teaching four times. He has taught a wide variety of courses in Classics, history, art history, and gender studies— as well as Italian and French language classes! His courses on sexuality in the ancient world have been particularly popular. Many years after graduating, students still take the time to let him know how much they appreciated his personal warmth, his passion for teaching, and his sense of fun-all qualities that he brings to Oscar Wilde Tours.

To learn more about this unique tour contact [email protected] (Tel. 646-560-3205)
To book email [email protected] (Tel. 212-404-6731)

Commission paid to travel advisors (ARC number required)


Book
Detailed Itinerary
Day 1. On arrival, an orientation tour in central Dublin, including such key spots as Wilde's birthplace and the elegant house where his mother held her famous literary salon — both at our hotel's doorstep. This afternoon, we start our series of talks with a dramatic reading of Wilde's beloved fairy-tale The Happy Prince by a well-known Dublin actor. This evening, a welcome dinner at one of Dublin's finest tables, showcasing Ireland's succulent beef and produce, as well as fish from the Irish Sea.
Day 2. This morning we continue our exploration of Dublin. We will learn about the city's long literary history and the struggle for independence; in particular, we will focus on the generally ignored gay aspect of this history, for instance, the gay heroes of the 1916 rising and the openly gay couple that founded and ran one of the city's main theatres from the 1920s through the 1970s. Lunch and early afternoon at leisure, to explore Dublin and its many museums. In the late afternoon, we will enjoy our hotel's justly famous "art tea," followed by a talk by one of Ireland's leading Wilde scholars about Wilde's relationship to Ireland and its gay history.
Day 3. Fly to London and drink in the majesty of one of the world's great cities. In addition to the Houses of Parliament, Trafalgar Square and St. Paul's Cathedral discover the many intriguing sites of London's rich gay history—from the Café Royal, a favorite haunt of Virginia Woolf and Noel Coward, to the Cadogan Hotel, where Wilde was arrested. We dine this evening in one of London's most splendid settings, rich in high Victorian detail, both architectural and historical.

Day 4. Begin this morning with a tour of the magnificent National Portrait Gallery. Explore the entire history of Britain in portraits, including a parade of gay figures ranging from the Plantagenet king Edward II, murdered by barons over his royal "favorite," to the great contemporary actor Sir Ian McKellen. Then proceed on foot through the West End and Soho, two neighborhoods steeped in gay history. Lunch in a private room at Kettner's, famous for its role in Wilde's downfall and the favorite restaurant of Agatha Christie. In the afternoon, visit Bloomsbury and learn about the Bloomsbury group, forerunners of the modern sexual revolution. Our tour ends at London's last surviving gay bookstore, where one of England's leading gay writers will talk to us and join us for a champagne reception. Dinner and evening at leisure.

Day 5. A day trip to Oxford, home to the oldest university in the English-speaking world. Start with a walking tour of the breathtaking architecture of the university's colleges, and follow in the footsteps of its famous gay graduates, such as poet W. H. Auden, as well as the places where movies and TV shows such as Another Country and Brideshead Revisited were filmed. Our tour of Wilde's college, Magdalen, includes a visit to his rooms (normally closed to the public) and an appointment with the college archivist, who will show us Magdalen's Wildean treasures. In the afternoon, enjoy a talk on Oxford's central role in gay history. After free time to explore Oxford, we dine in one of Oxfordshire's most charming gastropubs.
Day 6. Back in London, we begin the morning with a tour of Chelsea, starting at Wilde's famous house in Tite Street. Then on to the historic homes of Lord Leighton (famous for its splendid "Arabian" hall) and Linley Sambourne, a celebrated cartoonist for Punch magazine. Both well-to-do artists were acquainted with Wilde, and their exceptionally well-preserved surroundings present a finely detailed picture of life in aesthetic fin-de-siècle London. After a light lunch, your afternoon and evening are free. Explore everything London has to offer, from shopping and museums, to theaters, restaurants, and bars. (Note that Wilde's plays, as well as other gay-themed works, are often performed in London, and we will keep you informed.)

Day 7. To Paris on the Eurostar. On arrival, a tour of the City of Light focusing on the Belle Epoque, when Paris was the epicenter of world culture, and the city's rich gay history. We stop to visit designer Pierre Cardin's collection of art nouveau furniture and objects, arranged to reproduce a Belle Epoque courtesan's apartment. After the tour, dinner at the charming Closerie des Lilas, a favorite of Wilde's, and the place where Lenin liked to play chess and Hemingway read the manuscript of The Great Gatsby.

Day 8. This morning, a walking tour of the Left Bank, with its many literary, artistic, and gay associations—from Gertrude Stein's salon to James Baldwin's favorite café and the hotel where Wilde spent his sad last days. After free time for lunch in one of Paris' loveliest market streets, we start the afternoon with a cruise on the Seine—the best and most relaxing way to drink in the city's beauty. We then proceed across the Seine for a tour of the Marais, a fascinating neighborhood with many of Paris' grandest historic palaces, the Jewish ghetto, and the main gay village, where we will end our afternoon over drinks. The evening is yours to explore Paris' many wonderful restaurants, bars or famous shows, such as the Folies Bergères or the drag revue Chez Michou (run by the man who inspired La Cage aux Folles).

Day 9. Morning tour of the famous Père Lachaise Cemetery, starting with Wilde's grave (now behind plexiglass to protect it from lipstick!). See the final resting places of some of the world's greatest artists, both gay (Proust and Gertrude Stein) and straight (Chopin and Jim Morrison), as well as a surprising number of gay couples buried together for eternity. On to the nearby Parc de Belleville, which offers a splendid view of the city, and perhaps a coffee on the terrace at L'O'Paris, a magnet for today's hip Paris. The afternoon is free for your own exploration of the world's most beautiful city: museums, shopping, café life… In the evening, a farewell dinner in a charming 19th century restaurant with the kind of warm and attentive service you expect in the French countryside—and magnificent regional food. An occasion to savor excellent French wines, and to toast new friends and the rich gay history of the three lovely cities we have visited!

Hotels
Dublin—The Merrion
Birthplace of the Duke of Wellington and home to a leading collection of Irish art, the Merrion is an oasis of charm and elegance. Nestled between the city's two main parks and a five-minute walk to the Wilde house, the hotel comprises four Georgian townhouses with a tranquil, sculpture-filled garden. Every detail the pride and concern of the owners, from the elegant design of the bedroom furnishings to the gracious, light-filled reception rooms and the cheerful Cellar Bar, set in the original 18th century wine vaults. And, of course, it also plays host to its world-famous "art tea," whose luscious pastries are inspired by the works of art you see on the walls.

London—The Langham
Quiet and gracious, historic but updated, the Langham has been a byword for elegance since 1865. The hotel that originated the afternoon tea, the Langham has welcomed a legion of historic personalities: from Mark Twain and Lady Diana to such famous gay guests as Noel Coward and Guy Burgess, the notorious spy. The Langham also played host to the famous dinner in 1889 at which Wilde's The Picture of Dorian Gray and Arthur Conan Doyle's The Sign of Four were commissioned—a fitting role for Europe's first "Grand Hotel," which epitomizes poise, service and historic elegance.

Paris—The Victoria Palace
In a quiet street in Montparnasse, through a discreetly elegant façade, let yourself slip back in time. The Victoria Palace is a gem of Belle Epoque luxury, a perfectly manicured homage to hospitality. Embedded in the center of the art world of the early 20th century, the Victoria rubs shoulders with the cafes and bars that attracted the expats of the 1920s—such as Hemingway, F. Scott Fitzgerald, and James Joyce, who, in fact, lived in the hotel for a year. It is also a few minutes walk from such jewels of Paris as the Luxembourg Gardens, the Panthéon, and the Cluny Museum. An unparalleled ambience of distinction awaits you in your home in the most beautiful city in the world.



What's Included:
Group transportation between cities
All land transportation where walking is not an option
Room Accommodations including tax, service & porterage.
Daily Breakfast
Lunches and dinners that are specifically mentioned in itinerary including gratuities
Special events and receptions
Theatrical performances where mentioned in itinerary

What's not included:
International Air unless noted in itinerary
Transfers on arrival and departure at beginning and end of tour
Travel insurance
Meals not specifically mentioned in itinerary
Gratuities for bus drivers and local guides
Personal items including alcoholic beverages, snacks, laundry and telephone calls