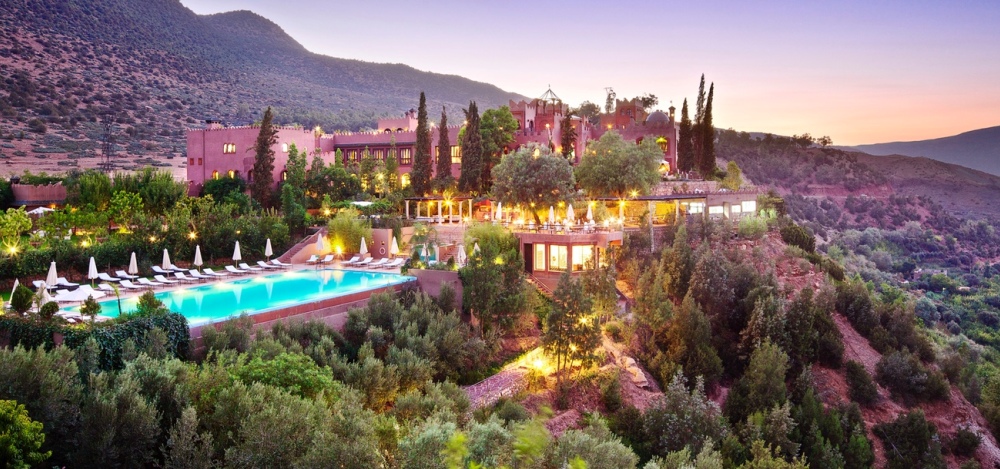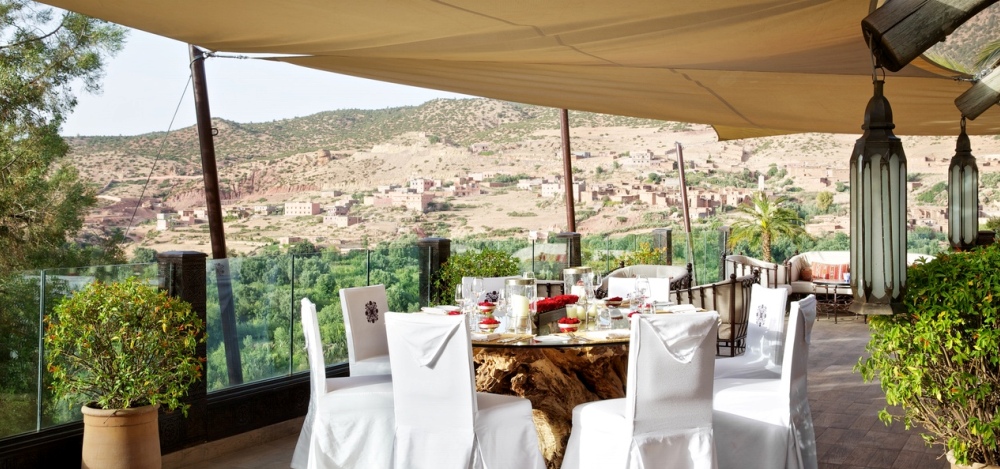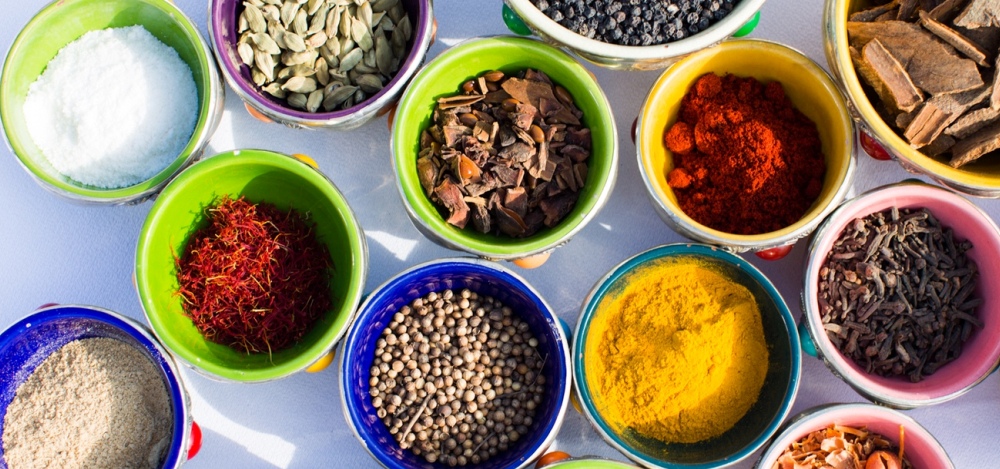 At A Glance
See all that Morocco has to offer in this wonderful trip through the exciting cities, vast desert and majestic mountains.
Contact Grace for your customized adventure [email protected]
Book
Itinerary
DAY 1:

Today your adventure to Morocco begins.

Upon arrival into Marrakesh airport you will be met in the arrivals hall and privately transferred to the stunning Kasbah Tamadot.

• Length of stay: 4 nights
• Room type: Master Suite
• Included Breakfast

This beautiful 27 room Estate has been decorated to reflect the beautiful architecture of the building and features antiques from all over the world, where the spirit and traditional charm of Moroccan design is beautifully infused with contemporary elements.

This evening, after you have checked in, we can arrange a private dinner for you at Kasbah Tamadot. You can sample some true Moroccan delights to get you in the mood for exploring the spice souks the following day.

We can also arrange an incredible cookery class for you to enjoy, you will be able to get insight into the rich flavors, and eclectic ingredients used in traditional Moroccan cooking, a real favorite for our clients in this incredible city.


DAYS 2 - 4:

After a leisurely breakfast, enjoy this morning at leisure exploring the wonders of Marrakesh.. try exploring the highlights of the city through its labyrinthine streets. You are guaranteed to have a truly memorable time.

This afternoon we can arranged a guided tour of Marrakesh if you wish. The experience will include expert knowledge of the endless souks and tanneries that Marrakesh is famous for. You will be able to barter to your hearts' content for the wonderful spices and goods on offer and enjoy the intoxicating sights, sounds and smells of one of the most vibrant cities in the world.


DAY 5:

This morning you will be collected from your Riad and taken on a trip into the majestic south of Morocco with an English speaking driver. You will be spending tonight at Dar Ahlam.
• Length of stay: 2 nights
• Room type: Standard Room
• Included Half Board

Blissfully off the beaten track – the property is set in huge gardens full of sunflowers, vines, apricot, olive and pomegranate trees. Each of the 8 individually styled rooms and suites have simple stylish furnishings, contributing to a laid back and comfortable atmosphere. Enjoy the breathtaking views of the High Atlas and delicious traditional food.


DAY 6:

Today is a day to enjoy the hotel, relax and explore the grounds. No two days are alike at Dar Ahlam


DAY 7:

Time to head to the coast where you will stay at Four Seasons Hotel CasaBlanca. Relax by a private poolside cabana surroned by lush greenery as you listen to the ocean.

Afternoon tea is a must while staying here

Enjoy an ocean front dinner onsite at one of the hotels many resturaunts or head out into Casablanca to dine at a world renowned location.



DAY 8:

Enjoy breakfast ocean side at Bleu.

After your time in Casablanca you will head to Fes and be staying at Riad Fez
• Length of stay: 2 nights
• Included Breakfast

Dar Bensouda is an authentic old palace in Fez, transformed into a charming guesthouse. Here you'll find exquisite traditional architecture harmoniously combined with all the comforts of modern accommodation.


DAY 9:

Today is at your leisure to explore Fes.


DAY 10:

Today you depart for home!


Book
Detailed Itinerary
Please contact our
Destination Wedding & Honeymoon Specialist
[email protected]
or call 904.868.9174 to customize the Honeymoon!