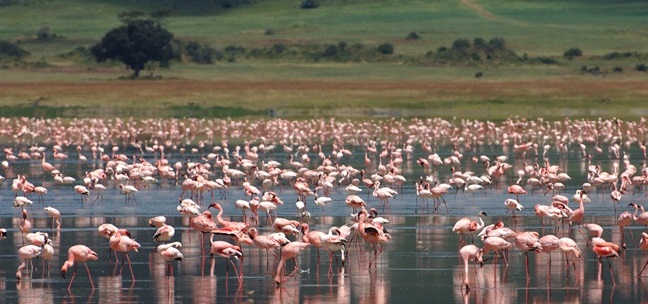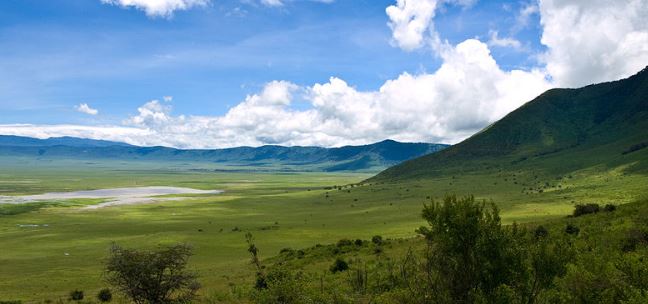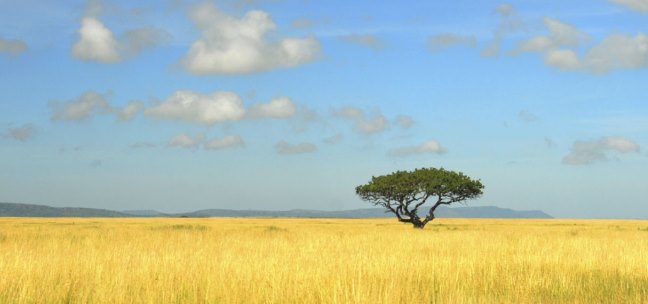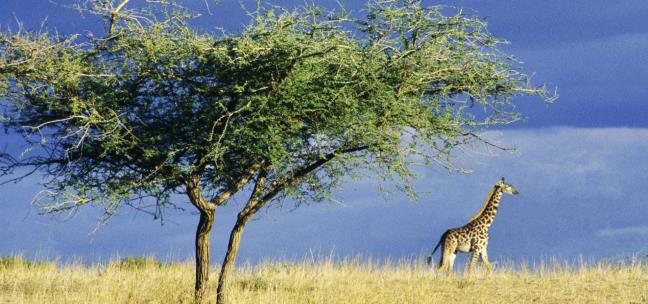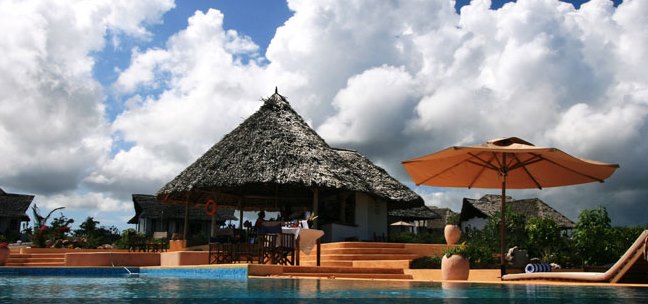 At A Glance
Enjoy this incredible mix of adventure, luxury and relaxation in a once in a lifetime experience.

Contact Heather Solish our honeymoon specialist to customize your adventure.

[email protected]
Book
Got a question? Call us 1.888.212.6444
Itinerary
Days 1 and 2 - Arusha ~ Machweo
You will be met at the Dar es Salaam airport by one of our representatives who will assist you with your flight to Kilimanjaro. While in Arusha, you will spend a half day at Jifundishe, experiencing rural Tanzanian village life in Ngongongare Village while contributing to local education efforts.

The city of Arusha, sits in a pleasant, lush valley, divided by the Naura River near the base of 15,000-ft Mt.Meru. This bustling city, the safari capital of Tanzania, is the economic center of an area with a rich agricultural economy, thanks to the rich volcanic soil.

Accommodation: Machweo

Machweo is located just outside the town and 30 minutes from the airport. Owned by Axel Janssens, who is the chef and manager, the goal is to be the best bed and breakfast in the area. Discreet personalized service in a relaxing setting is the hallmark of this charming home.
Days 3 - 5 ~ Serengeti ~ Serian North
Your driver will transfer you to the Arusha airport for your Regional flight to Kogatende Airstrip in the Northern Serengeti. This is exactly where you want to be to see the great
wildebeest migration. More than a million wildebeest, accompanied by hundreds of thousands
of zebras and other herbivores, descend upon the short-grass plains of the southeastern Serengeti at the start of the rainy season around December.

After calving in January and February, they scatter over the southern and central plains. By May the rain ends, the grass has been reduced to stubble, and the animals begin their long march to dry-season grazing grounds near the permanent waters of the Serengeti's northern woodlands and Kenya's Maasai Mara. Reaching these destinations by July or so, they
remain until October, when they head back to the southeastern Serengeti. This struggle for survival continues unaided and unaltered through the millennia!

Today, the Serengeti National Park, the Ngorongoro Conservation Area, and the Maasai Mara Reserveacross the border in Kenya, protect the greatest and most varied collection of terrestrial wildlife on earth, and one of the last great migratory systems still intact. Serian North Camp is a mobile tented camp right in the middle of prime wildlife areas in the Serengeti.

Accommodation: Serian Camp

Decorated in classic Safari style with large beds and opulent rugs, the 6 lavish Meru style tents are deeply romantic. Swathes of cotton soften the luxuriant bedroom furniture; whilst plush velvet curtains lead to bathrooms (with running water) and wild flower filled vases conjure up idyllic Africa.
Days 6 - 8 ~ Lake Manyara ~ Manyara Escarpment Lodge
You will fly from Kogatende to Manyara. Your driver will take you to Manyara Escarpment for Lunch. Visit Manyara Park in the after-noon. The next day you will wake up early and drive to Ngorongoro Crater.

Lake Manyara National Park (80,300 acres,) tucked at the base of an escarpment that forms one edge of the Great Rift Valley, is fed by ground water that creates one of the most diverse habitats in East Africa. There is a lake that varies in salinity levels with wetter and drier climate
cycles, and at times it is replete with flamingos, pelicans, storks and cormorants. Springs in the park's northern end support a dense groundwater forest of magnificent giant fig and mahogany trees which shelter an abundance of vervet monkeys, baboons, bushbuck, waterbuck, and
elephant. South of the groundwater forest, acacia woodland and open grassland are frequented by buffalo, wildebeest, impala, giraffe, zebra, and lions – that are occasionally seen resting on the limb of an acacia.

Ngorongoro Crater is a microcosm of East African scenery with abundant wildlife – more than 25,000 larger animals, mostly zebra and wildebeest. This is also the best place to see black rhino in Tanzania as it is protected around the clock, and the magnificent black-maned lions. Over the years, the floor of this crater has become mostly savannah (grassland) and there's also a soda lake whose size changes depending on the rains that is the lifeline of this amazing land. On this lake, marvel at the colorful flamingoes and a variety of other water birds – more than 100 species of birds found here and not in the Serengeti. Resident ostriches, crowned cranes, and kori bustards are joined seasonally by migrant flocks of white and Abdim's storks. Patience may also reward you with glimpses of leopard, cheetah, hyena, jackal, elephant, warthog, buffalo, impala, buffalo, hartebeest, eland and lots of other antelopes.

Accommodation: Escarpment Luxury Lodge

Escarpment Luxury lodge, which covers more than 13 acres, is situated at Edge of Great Rift Valley looking down upon Lake Manyara National Park. The lodge is composed of 16 rooms and villas which each designed to create a comfortable and relaxing experience for those who stay here. The rooms and villas are quite spread out, creating a sense of privacy even when the lodge is full. Take a dip in the pool or relax with a cold drink in the hot tub while looking out over the beautiful landscape below and the magnificent animals that roam free.
Days 9 - 14 ~ Zanzibar ~ Kasha Hotel

This morning transfer to airstrip for your flight to Zanzibar!


Zanzibar is still the best-kept secret in the Indian Ocean with its fascinating history and magnificent beaches. The Assyrians, Sumerians, Egyptians, Phoenicians, Indians,
Chinese, Persians, Portuguese, Omani Arabs, Dutch and English have all been here at one time or another. Some, particularly the Shirazi Persians and Omani Arabs, stayed to
settle and rule. With this influence, Zanzibar has become predominantly Islamic, with the remaining population made up of Christians, Hindus and Sikhs.

Relax and enjoy this little piece of paradise. Snorkel, swim, take a boat ride or simply veg out on the beach.

Accommodation: Kasha Boutique Hotel
Your home away from home on Zanzibar will be the Kasha Hotel in the Matemwe area of the island. Each of the eleven private villas has sensational sea views and exquisitely designed rooms with an Afrian/ Arab influence on décor. You'll find a private outdoor terrace and plunge pool in addition to your spacious suite's interior. Your days can be as busy or as care free as you like….long walks on the beaches, visits to the local village school, fishing, snorkeling and diving can all be arranged. Don't miss a trip to the Kasha spa, which offers a numerous treatments performed in an open environment, harmonizing with the natural surroundings.
Book