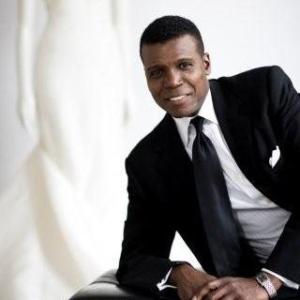 At A Glance
In January 2002, Mark fulfilled a lifelong dream and opened his own salon: Mark Ingram Bridal Atelier. The Atelier and Mark were immediately praised by New York brides as the most chic bridal salon in Manhattan and its opening was recognized by The New York Times, Woman's Wear Daily and The New York Observer.
Got a question? Call us 1.888.212.6444
Itinerary
By appointment only
We are so excited to announce the partnership between Mark Ingram and Classic Travel! Classic Travel now provides a honeymoon specialist to work directly with Mark Ingram brides in order to create their ideal honeymoons. The wedding planning is difficult enough – leave the honeymoon to us!
Honeymoon planning is a vital part of our business. At Classic Travel we have years of experience and expertise in customizing unforgettable trips that cater to our clients' desires and flawlessly match their personalities. Just as choosing the perfect dress is a crucial part of the wedding process, where each bride has a unique style, and wants a dress that expresses such; each couple needs a honeymoon that matches their personality as well.
Our agents have personal relationships with the top hoteliers in the world, and can guarantee our clients the best service and personal attention when they travel to the hotels we recommend. Just as Mark Ingram provides the best in bridal gowns, Classic Travel is the best in luxury travel. Click here to see some of Mark's favorite hotels and to get started on your dream trip!
To book an appointment with Heather Solish our Virtuoso Honeymoon and Destination Weddings Specialist, please call 212.404.6730.
Detailed Itinerary
My team and I at Classic Travel custom design each honeymoon for our clients. Whether you want to visit Hawaii, Italy, France, Greece, Africa, Thailand, Bora Bora…or any place in between – we will tailor your trip exactly your wishes. We can provide you with special amenities and exclusive deals at the world's best hotels including Aman properties, Four Seasons, One and Only, Banyan Tree, Mandarin Oriental, St. Regis and more! Call or email me today 212.404.6730 or
[email protected]
and let's get started!