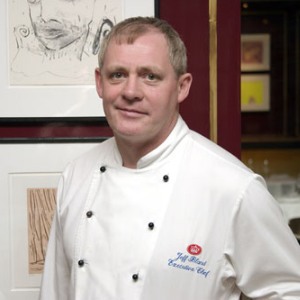 At A Glance
Though he's tried to evade Celebrity Chef status, we couldn't help choosing Chef Bland as one of our Picks. Along with an intimidating list of awards and affiliations, Jeff Bland is the Executive Chef at Scotland's premiere luxury hotel, Rocco Forte's The Balmoral, and has dedicated his career to raising the standard of cuisine in Scotland. A judge for numerous culinary competitions including "Springboard," an initiative to nurture young talent within the kitchen, Chef Bland is also Chairman of the Scottish Academy of Culinary Arts, a judge at the Annual Awards of Excellence – Scotland, Master Craftsman of the Craft Guild of Chefs, member of the Cookery an d Food Association and much more. Jeff and the number one team retained their Michelin Star for the third year running, in January 2006, securing this restaurant's position as one of Edinburgh's top places to dine.
Got a question? Call us 1.888.212.6444
Itinerary
JEFF BLAND
I travel to experience different ways of living, eating and hospitality. In terms of my career, I am fascinated by how simple things, such as fresh and local ingredients, can be transformed in different ways and different locations.
I've been to Singapore, South Africa, the U.S., Europe and Jamaica, but if I had to choose my favorite, I'd choose the island of Nevis in the Caribbean. It's small, unchanged and unspoiled, and completely relaxing.
My favorite hotels include Rocco Forte's The Balmoral (surprise!), the Raffles in Singapore and Round Hill Hotel the in Jamaica. They feature the food, spa, room products, customer service and room service that I love to find at a hotel.
Detailed Itinerary
Stay tuned for more recommendations from Jeff!