Fall 2018 English Literature Writers Retreat (September 30th-October 6th 2018)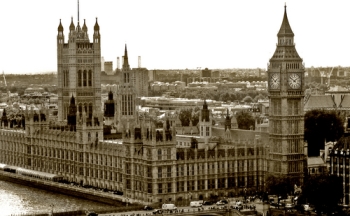 At A Glance
For lovers of fiction, culture and books, this literary celebration boasts one of the most remarkable line-ups of writing greats that you're ever likely to see. The Festival touches upon subjects as diverse as history, politics, food and fashion and they bring together highly sought-after speakers creating stimulating, surprising, and entertaining events that ignite once-in-a-lifetime conversations. Ideal for the writer looking to improve their writing craft while exploring the history of some of the most influential classic English writers of our time.
Book
Got a question? Call us 1.888.212.6444
Itinerary
£2500
Sunday 30th September
Welcome Reception, early dinner, and tour briefing.


Monday 1st October
Leave London for the university city of Oxford for a Bibliophiles Walking Tour that will include CS Lewis, Lewis Carroll, JRR Tolkien, Philip Pullman, Inspector Morse, a visit to Duke Humfrey's Library at the Bodleian and conjure up Harry Potter with lunch at the Eagle and Child where the Inklings met. 


Tuesday 2nd October
Our first writing session will be held at our hotel from 9am through midday, before heading for the nearby Cotswolds' village of Slad, which achieved fame through the late 'Cider with Rosie' author Laurie Lee, who was a regular and instrumental in saving the Woolpack Pub from closure.  The rest of our afternoon will be spent touring some of the iconic Cotswolds villages and market towns with a visit to the romantic and privately owned Sudeley Castle, the final resting place for Katherine Parr, the last of Henry VIII's six wives.

Wednesday 3rd October
With Northanger Abbey and Persuasion both being set in Bath, Jane Austen will be today's focus with a scene setting visit to the Jane Austen Centre where the creator of the annual Jane Austen Festival will hopefully make a guest appearance over coffee and biscuits.  The walking tour will then take in the small but meticulously recreated Georgian Garden and No. 1 Royal Crescent reveal what life was like above and below stairs in Georgian times.  We will also include a visit to the elegant Assembly Rooms which were at the heart of fashionable 18th-century Bath life.  It is also home to the Fashion Museum where you will take a closer look at their fine collection of 18th and early 19th century costumes and fashion accessories. These small details are what makes a period piece or historical novel so compelling.

Thursday 4th October
Writing Session 2 will again keep us busy between 9am and midday. The afternoon is at leisure in Cheltenham where they will be finalising everything for tomorrow's 2018 Literature Festival launch or perhaps soak up the atmosphere and continue writing!

Friday 5th October
Writing Session 3 occupies our morning between 9am and midday. We will celebrate our accomplishments with a buffet lunch followed by an afternoon at Day 1 of the Cheltenham Literature Festival.Your evening is free to take in as many speakers and events as you want!

Saturday 6th October
This morning will be your opportunity to immerse yourself in the Festival activities before our program officially ends returning to London Heathrow for your evening flight (6pm or later, please), or perhaps extend your immersion in Cheltenham or overnight near Heathrow for an early flight on Sunday morning. Perhaps you want to soak up London's cultural scene for a few more days?
Book
Detailed Itinerary
JRR Tolkien, Lewis Carroll, Jane Austen, Colin Dexter, Jane Austen, Philip Pullman and Laurie Lee are among the many celebrated English novelists you will discover on this intriguing tour of your bookshelf. Their sources of inspiration provide a fascinating backdrop to the contemporary writers you will see at the Cheltenham Literature Festival, the longest-running event of its kind in the world. For lovers of fiction, culture and books, this literary celebration boasts one of the most remarkable line-ups of writing greats that you're ever likely to see. In over 500 events, the Festival touches upon subjects as diverse as history, politics, sport, food and fashion and they bring together highly sought-after speakers creating stimulating, surprising, and entertaining events that ignite once-in-a-lifetime conversations.

This opportunity is ideal for the writer looking to improve their writing craft while exploring the history of some of the most influential classic English writers of our time. Space is limited to only 12 passionate participants to give you and your writing goals expert personal attention in a fully immersive experience. Writers will attend a variety of workshops throughout the week, customized for their goals and genres. Each attendee will schedule a pre and post trip one-on-one consultation time (facilitated via Skype) to discuss and review a project of their choice. Individual in-person time will be set aside during the week to review each writer's work. Writers will be inspired and able to collaborate with their peers throughout the week.

Our exclusive tour will be led by Sherrie Wilkolaski, the Editor-in-Chief of Luxe Beat Magazine and CEO of Luxe Beat Media. She's a leading expert in the independent publishing market, having consulted with more than 15,000 authors throughout her career as the Publishing Architect™. A bestselling author, radio talk show host and content strategist, she has studied at the Yale Professional Publishing program and George Washington University. She's a former International Food Wine and Travel Writers Association board member and treasurer. She is a featured speaker at The New York Times Travel Show. Her most recent book, Publishing Architect's Blueprint: Self-Publishing Fundamentals is a 2017 Indie Book Awards Finalist.



For more information please contact

[email protected]